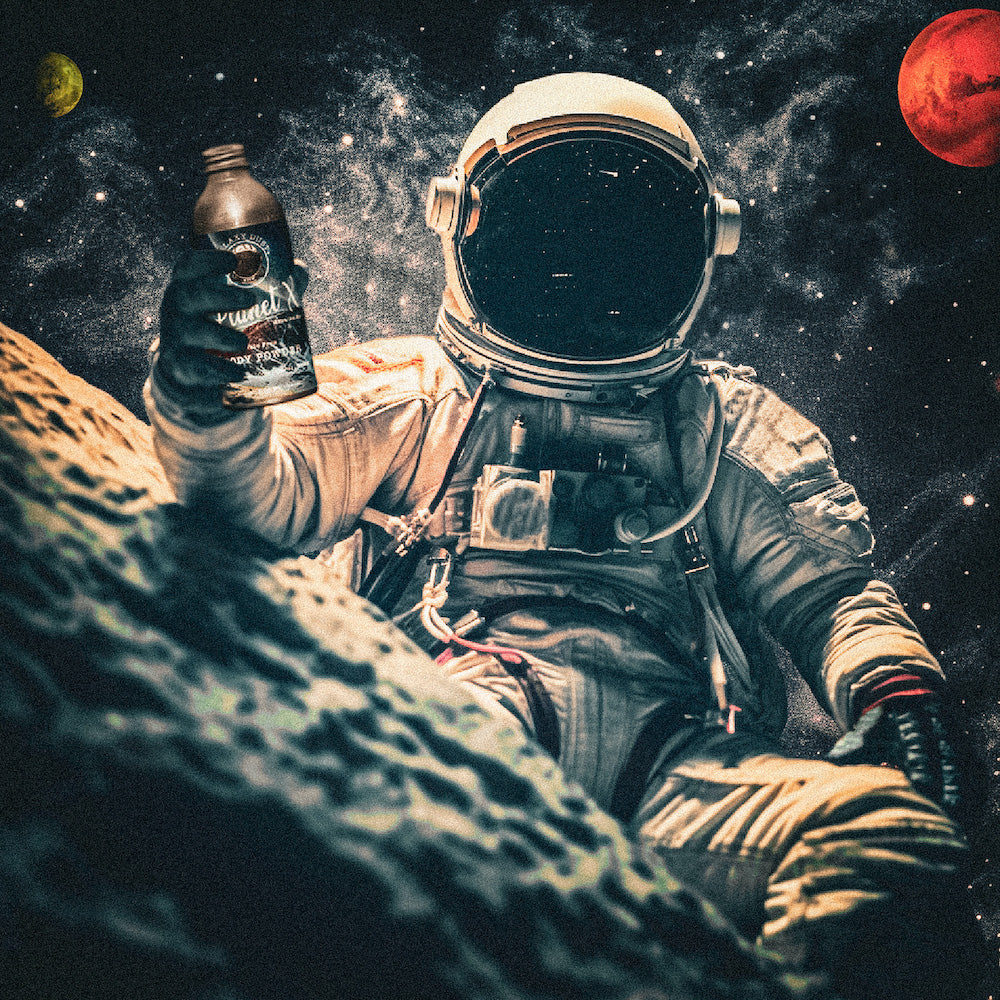 Cooler Than the Dark Side of the Moon
Try the best cooling body powder in the galaxy and stay cool, dry, and odor free.
Asteroid - Cool Mint
Planet X - Extra Cool Mint
Shop Now
Customer Reviews
Perfect for keeping you cool and dry all day. I have tried many products, and this has by far been the best! I would recommend to any man for all day comfort!

- Chase

Love this stuff, it's super fine, smells good, and works really well. Keeps your dangling participles dry and comfortable all day and in Florida summers that's saying a lot!

- Frank

I love their Arrival body powder so much I decided to try this scent too [Nebula]. Glad I did! This has a sweet and juicy scent that is borderline addicting! The powder works exactly as described and I love the big 6 ounce bottles. I highly recommend it!

- Victoria

One small step for man... one giant leap towards keeping ball sacks dry.

- Neil Armstrong

This is a perfect alternative to aluminum packed anti-perspirant. I use it just about every morning under each arm and between the thighs and one bottle has lasted me over 3 months now!

- Mike

Best powder since cocaine.

- Pablo

Galaxy Dust Body Powder melted my tentacles. For earthling use only apparently. FU Galaxy Dust.

- Author unknown

I ordered the Banish powder and it works and smells great!!!! I will definitely order this product again. It is is smooooooth!!!!!

- Jason W

I've never really used any body powder before (besides some of that baby stuff in my shoes sometimes). I moved to a hotter climate and decided to try this out. Man, what a difference! Far less sweat and as far as I can tell no odor at the end of the day!

- Chris Huff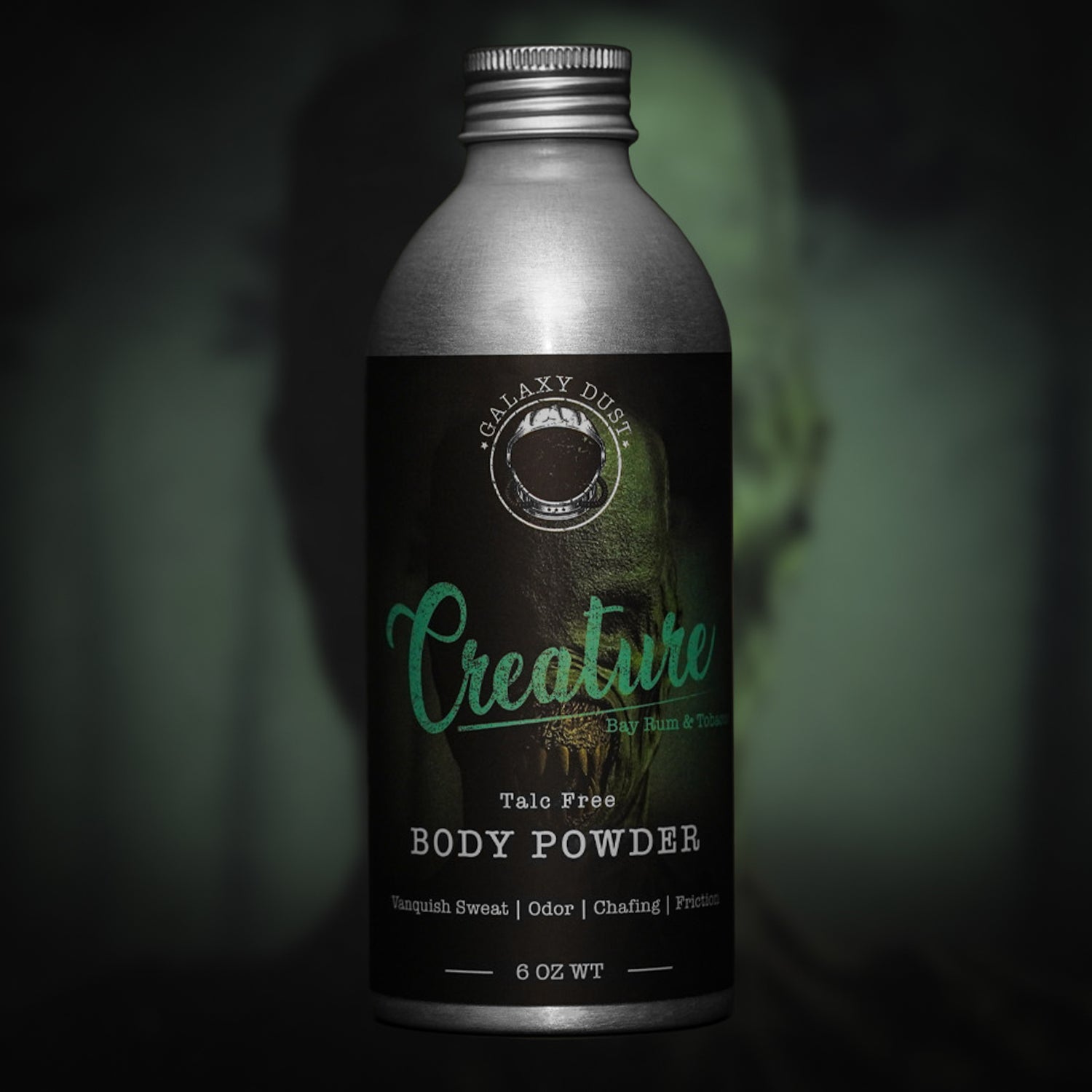 Creature
After crash landing on an unchartered planet, our crew encountered a hostile creature of unknown origin. Equipped with only our ray guns, we managed to hold the creature at bay until the necessary repairs to our ship were complete. 
Narrowly escaping with our lives intact, we set out to create a special scent to memorialize the harrowing journey. Creature features a manly blend of bay rum & tobacco and is without a doubt one of the best smelling body powders on earth.
SHOP NOW